Home About Barbara Brown MD
Barbara A. Brown, M.D.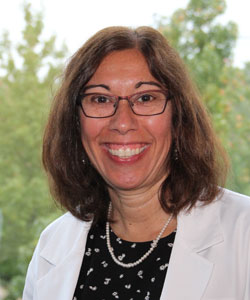 Barbara A Brown, M.D. received her B.S. from the College of New Jersey and graduated with high honors. Dr. Brown is Board Certified in the practice of Lifestyle Medicine by the American College of Lifestyle Medicine.
She received her M.D. from Robert Wood Johnson Medical School in 1995. She served her internship and residency at Robert Wood Johnson University Hospital in New Brunswick from 1995-1998.
Since completing her residency, Dr. Brown has been in private practice in Monroe and Princeton, New Jersey. She is an attending physician at the University Medical Center at Princeton and is a Clinical Professor of Medicine at the University of Medicine and Dentistry of New Jersey, Robert Wood Johnson Medical School.  She loves teaching medical students and residents and values the opportunity to make a difference in how doctors are trained.
Dr. Brown is board certified in Internal Medicine. Dr Brown is a member of the American College of Physicians as well as the American College of Lifestyle Medicine. She participated in Harvard University's Institute of Lifestyle Medicine courses this year and will be continuing ongoing course work through Harvard in this exciting area.
Dr. Brown believes that the doctor/patient relationship is of paramount importance.  She believes in a heathy lifestyle, fresh foods, exercise and all things in moderation.
She lives in Princeton, N.J. with her family and enjoys running, bike riding, gardening and reading in her spare time.
See Dr. Brown's CV.